Sapphire Valley Resorts' Arts & Crafts Festivals are a great family event! There's much to explore – local handmade mountain crafts, quality folk art, live music, fine jewelry, Humane Society Adoptions, and much more! Adjacent to vendor tents, the resort playground provides fun outdoor playtime for the entire family. Kids can also enjoy Corn Hole, Kerplunk, and Buckets of Bubble Mix for kids to blow bubbles! Bring the kids, dogs, and explore something new!
The Arts & Crafts Festival is held from 10:00 am to 4:00 pm on the following days:
June 24th and 25th
August 5th and 6th
September 30th and October 1st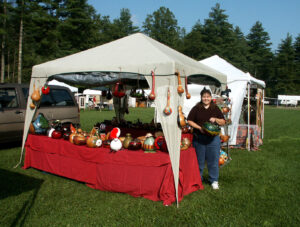 Vendor Information
Want to join our group of vendors? Review the Sapphire Valley Resorts' vendor documents. For additional information or assistance, contact Linda at (828) 743-2251 or email lfoxworth@capitalvacations.com.