CONCERT on the SLOPES Presents: Too Much Sylvia
June 27 @ 7:00 pm

-

9:00 pm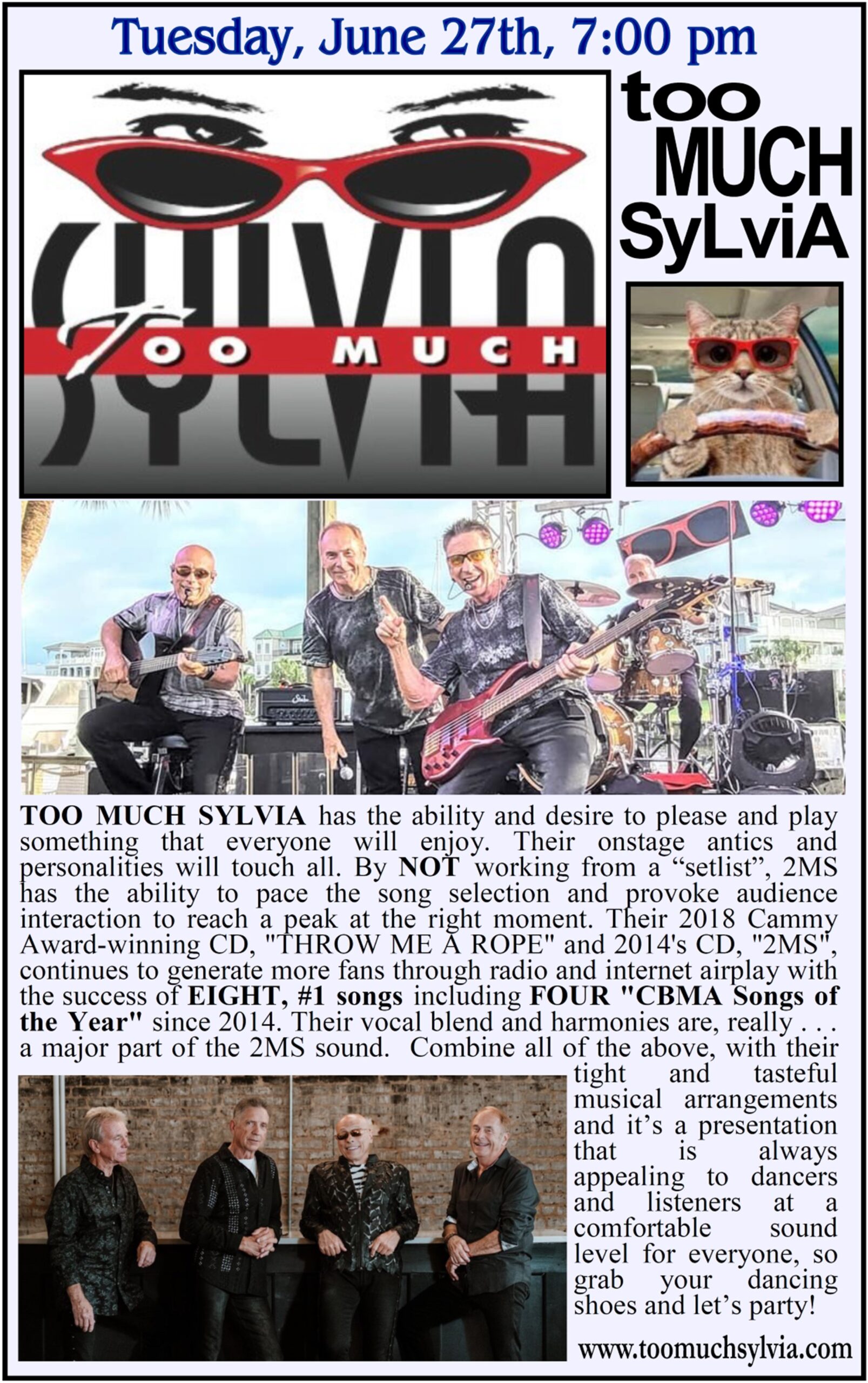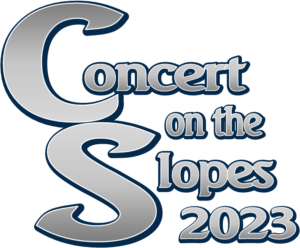 Sapphire Valley offers it's 22nd year of Concert on the Slopes!
You'll want to bring a folding chair or a large blanket and relax under the beautiful Western North Carolina skies for terrific nights of Live Music. The band sets up on the back patio of the Sapphire Valley  Community Center,   and  the audience  sits  on  our  main  ski  slope, thus creating  a very  relaxing, comfortable acoustically sound, "natural" amphitheater  type setting, with a  great view from any seat!
TOO MUCH SYLVIA has the ability and desire to please and play something that everyone will enjoy. Their onstage antics and
personalities will touch all. By NOT working from a "setlist", 2MS has the ability to pace the song selection and provoke audience
interaction to reach a peak at the right moment. Their 2018 Cammy Award-winning CD, "THROW ME A ROPE" and 2014's CD, "2MS", continues to generate more fans through radio and internet airplay with the success of EIGHT, #1 songs including FOUR "CBMA Songs of the Year" since 2014. Their vocal blend and harmonies are, really . . . a major part of the 2MS sound.  Combine all of the above, with their
tight and tasteful musical arrangements and it's a presentation that is always appealing to dancers and listeners at a comfortable sound level for everyone, so grab your dancing shoes and let's party!
$22.00 pre show day, $27.00 day of show.
Call 828.743.7663 for tickets and info!